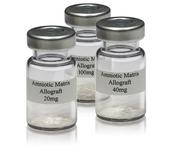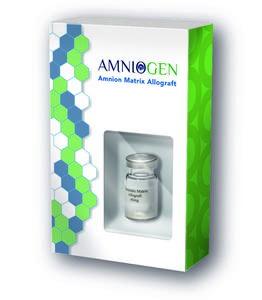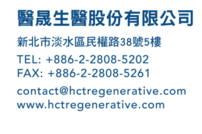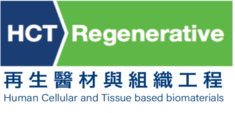 AmnioGen® amnion matrix allograft is a bioactive tissue matrix processed from 100% human amniotic tissue. The allograft is processed with advanced technology so the graft can be suspended in liquids and applied through needles and syringes.

Amniotic tissue is composed of structural extracellular matrix (ECM), which is rich in various types of collagen, ECM proteins, growth factors, and cytokines. Thus, the application of amniotic tissue is known to modulate localized tissue inflammation, reduce scar tissue formation and promote healing of soft tissue.

Because of its biological characteristics, amnion matrix allografts have been clinically utilized to treat orthopedic sport injuries, such as refractory plantar fasciitis, tendinopathy and arthritis.

AmnioGen® amnion matrix allograft is processed with proprietary technology to preserve natural growth factors and cytokines. The allograft is freeze-dried, terminally sterilized with low dose gamma irradiation, and can be stored at ambient temperature for 5 years. The allograft comes in 20mg, 40mg, and 100mg vials.